SUBC reacts to the growing industry needs of skilled subsea engineers and provides various training courses. The range of courses is specifically designed to give delegates the information and knowledge required to develop their subsea engineering career or take that important first step into the industry. We provide theory based training courses, with all the modules necessary for understanding subsea BOP and control systems. All courses are British Fluid Power Association (BFPA) and International Association of Drilling Contractors Drilling Industry Training (IADC DIT) approved, and on successful completion, delegates will have an accredited course certificate to confirm their achievement of the high standards set.
Course participants will gain skills on pressure testing, BOP assembly, and running and retrieving BOP stack drills. Course delegates are guided by experienced instructors who have extensive practical, hands-on experience. In addition to our set courses, if you have specific subsea engineering challenges, we can develop bespoke courses to meet them. SUBC is dedicated to providing the best possible subsea training to suit your needs.
2020 Courses & Dates
---
Managed Pressure Drilling
Duration: 3 days
March - 30th to 1st April
May - 25th to 27th
September - 28th to 30th
November - 23rd to 25th
Location: Málaga
Click to make an e-mail enquiry
---
Basic Subsea
Duration: 3 days
March - 25th to 27th
May - 20th to 22nd
September - 23rd to 25th
November - 18th to 20th
Location: Málaga
Click to make an e-mail enquiry
---
Introduction to Subsea Systems
Duration: 2 days
Dates available on request
Location: Málaga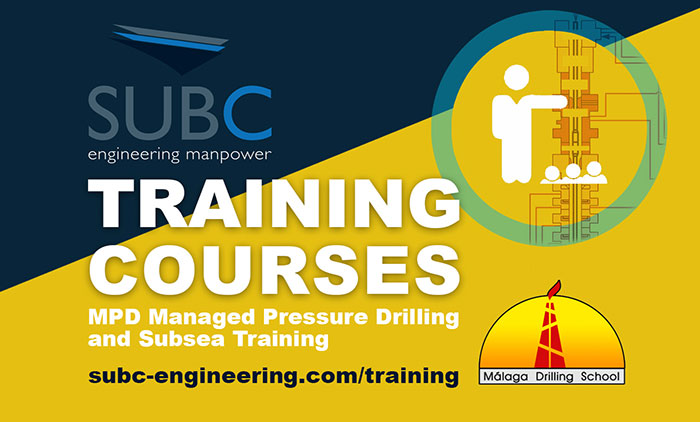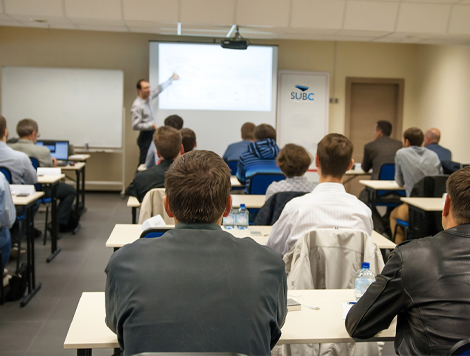 SUBC Engineering is delighted to have reached an agreement with Malaga Drilling School to provide MPD (Managed Pressure Drilling) and Subsea Training in Torremolinos, Málaga.
The facilities are first class, and the location is ideal for our European customers.  Málaga airport has flight connections to over 60 countries worldwide and is located just 3 miles North of the training facility in Torremolinos.  With a large number of local and cost effective accommodations in the area, the venue for hosting the new training course is second to none.